We've had a fab end to our half term and our last week with our topic Jurassic Park!
The children made their own volcanoes and then added different ingredients and quantities to see if they could make them erupt. They focussed on language for measurement and listened to each other brilliantly!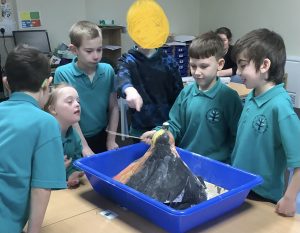 We've looked at 2D and 3D shapes, including going on a hunt for them around school and then designed our own Shape-O-Saurus dinosaurs!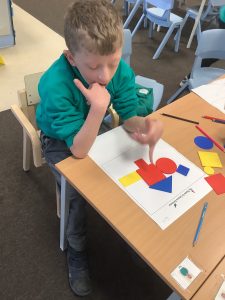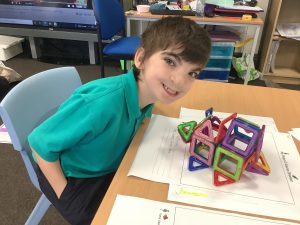 Our story this week was If You Happen To Have A Dinosaur. The children found the story hilarious and loved coming up with different scanties for what they would do if they found a dinosaur. They used colourful semantics to come up with their own sentences to describe what was happening in their pictures.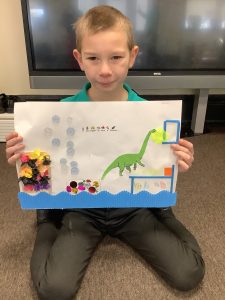 It's been a fantastic half term! We hope you all have a lovely break and we can't wait to see you after the holidays to start our new topic, The UK.